---
Our Mission
My Sticker Face believes that everyone, no matter their age, loves fun and unique stickers. By providing high quality custom stickers we can spread lots of smiles!
Our Product
◦ Traced with precision by our sticker experts
◦ Printed on durable vinyl material with water proof inks
◦ Microwave and dishwasher safe
◦ Made in the U.S. (the heart of Long Island, NY to be exact)
Our Story
The first sticker face was born on a hot summer day in 2008. Our founder Mark Trafas was working in a sign shop out on Long Island when he thought it would be fun/funny to make stickers of his face and stick them on his belongings and in other precarious locations. He quickly realized this was a pretty great idea and made a website to begin selling his creation online.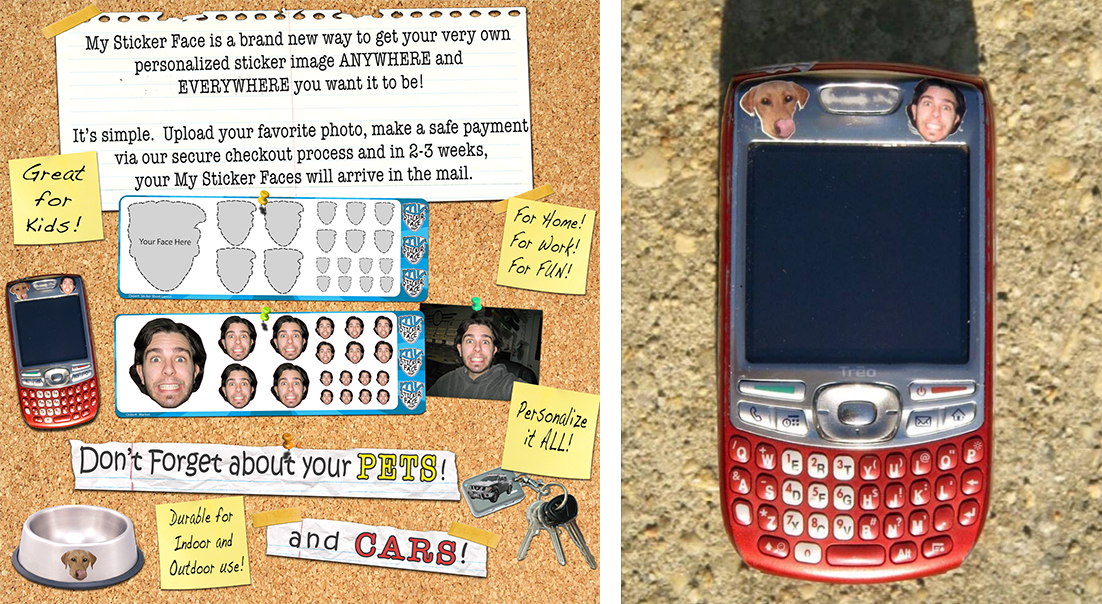 Fast forward about a year later when fellow sticker lover April Scarduzio began working at aforementioned sign shop. She liked the idea and became one of My Sticker Face's biggest fans (she also thought Mark was cute—they got married seven years later). Fast forward to another year later when Mark purchased his own sticker printer and began running the company out of his garage.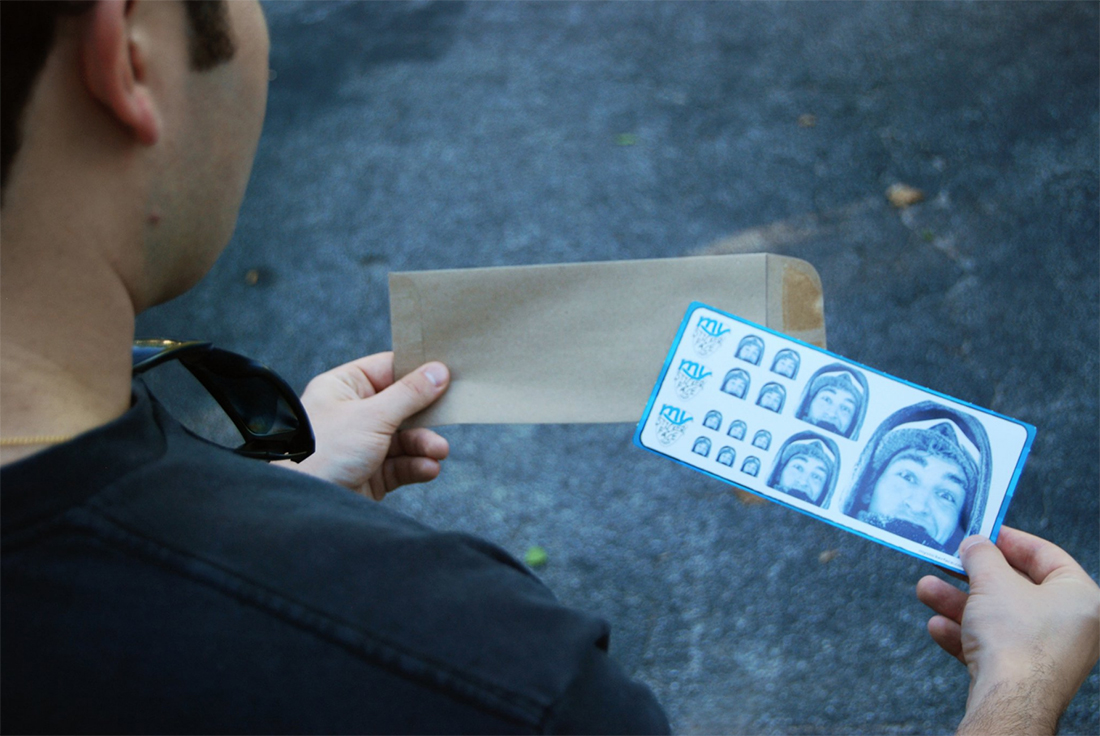 With a lot of work and patience, website upgrades and branding updates, Mark decided to make the jump to move out of his garage in 2012 and move into a commercial production shop where My Sticker Face is still housed today.
We also were able to work with some really cool dudes like Lil Bub and we even made our own commercial!

To this day My Sticker Face is solely run by Mark and April. They trace, print, cut and ship all orders while also taking care of customers and updating the website/social media. They plan to continue to grow the business slow and steady to make sure sticker quality stays top-notch.
In 2016 April officially came on the My Sticker Face train full time and we were also featured on Buzzfeed!

Have questions or concerns? Want to say hi, tell us how much you love stickers, collaborate? Email us anytime or Like us on Facebook and follow us on Instagram.
Cheers,
The My Sticker Face Team