Father's Day Sticker Project
Posted by Amanda Sievers on Jun 4th 2019

One of our amazing customer's wrote us last year about how she discovered My Sticker Face stickers and how they stepped up her gift giving game!
Here is what Amanda has to say:

Every year for Father's Day I try to plan a fun project that my husband can do with our kids. This year I thought it would be fun to do pictures of our kids on a travel mug since he takes coffee to work every morning. Thus, a google search began desperately searching for stickers that would not only stick to a mug but be dishwasher safe as well. There were several sites that I visited however, none of them had exactly what I wanted.
FINALLY I came across My Sticker Face and it's as though the heavens opened up! It honestly was as if the MSF crew were in my head and created exactly what I was looking for. I ordered numerous sheets of everyone's faces in different sizes, gave my instructions on where I wanted the faces cropped and placed my order hoping I would receive them in time for Father's Day. It was only a short wait until my package arrived with stickers of my family that were better than I could have ever imagined. I was hoping I wouldn't get something that looked like it was printed on a home printer, grainy and pixelated. These stickers are so beautiful, nice vibrant, high resolution stickers!!! They are absolutely perfect! We did our Father's Day project and my husband was pleasantly excited about his new travel mug and our kids had the best time making their own mug, because who doesn't love stickers, especially stickers that are so sentimental. I'm even more pleased to say that our mugs have been in the dishwasher every two or three days since June and they still look like the day they were placed on those mugs! No scratches, fading or peeling. WHAT?!?!? Seriously one of the best online purchases I've ever made!
Thank you,
Amanda MSF's Biggest Fan
We recently followed up with Amanda and she was awesome enough to send us some photos of the final product that was created!
Amanda also added:
I was planning on having the kids do another tumbler with their dad this year. Almost a year of dishwasher washings at least twice a week and still no fading or peeling!
I also used the stickers on bottles of wine that I decorated for their preschool teachers. They turned out looking pretty good.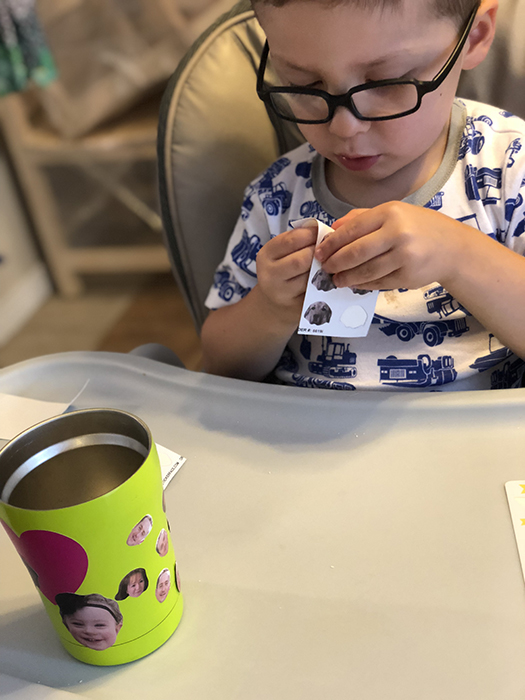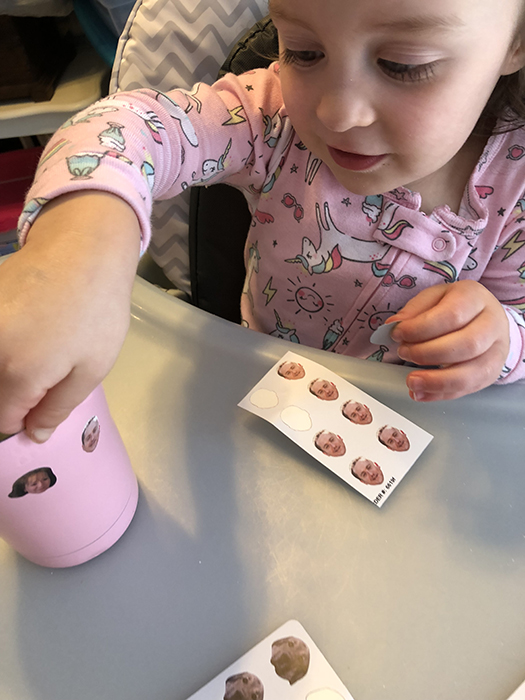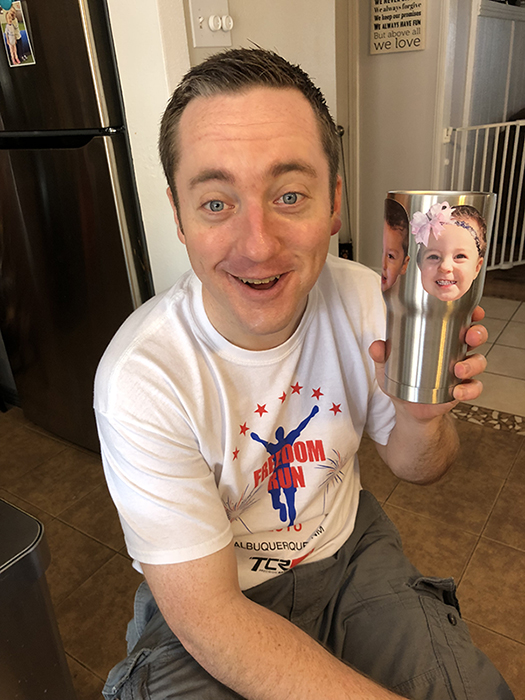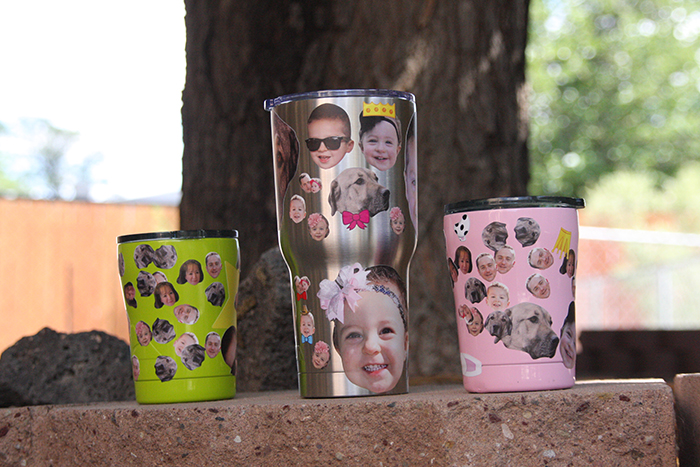 Thank you Amanda for being a rockstar and creating memories with your sticker faces! ♥