Our Favorite Summer Cocktails + Mocktails
Posted by Lindsay on May 22, 2020
Hey everyone! Memorial Day Weekend is here!
It's usually a time to celebrate with friends and family with huge gatherings, but we know that things will be a little different this year. That's why we wanted to give you guys some of our favorite cocktail recipes for you to try at home for yourself or your family. We also threw in some non-alcoholic options (mocktails) so there is a recipe for everyone to enjoy!
TIP: Did we mention that StickerFaces make for some great drink markers ;)
STRAWBERRY BASIL MULE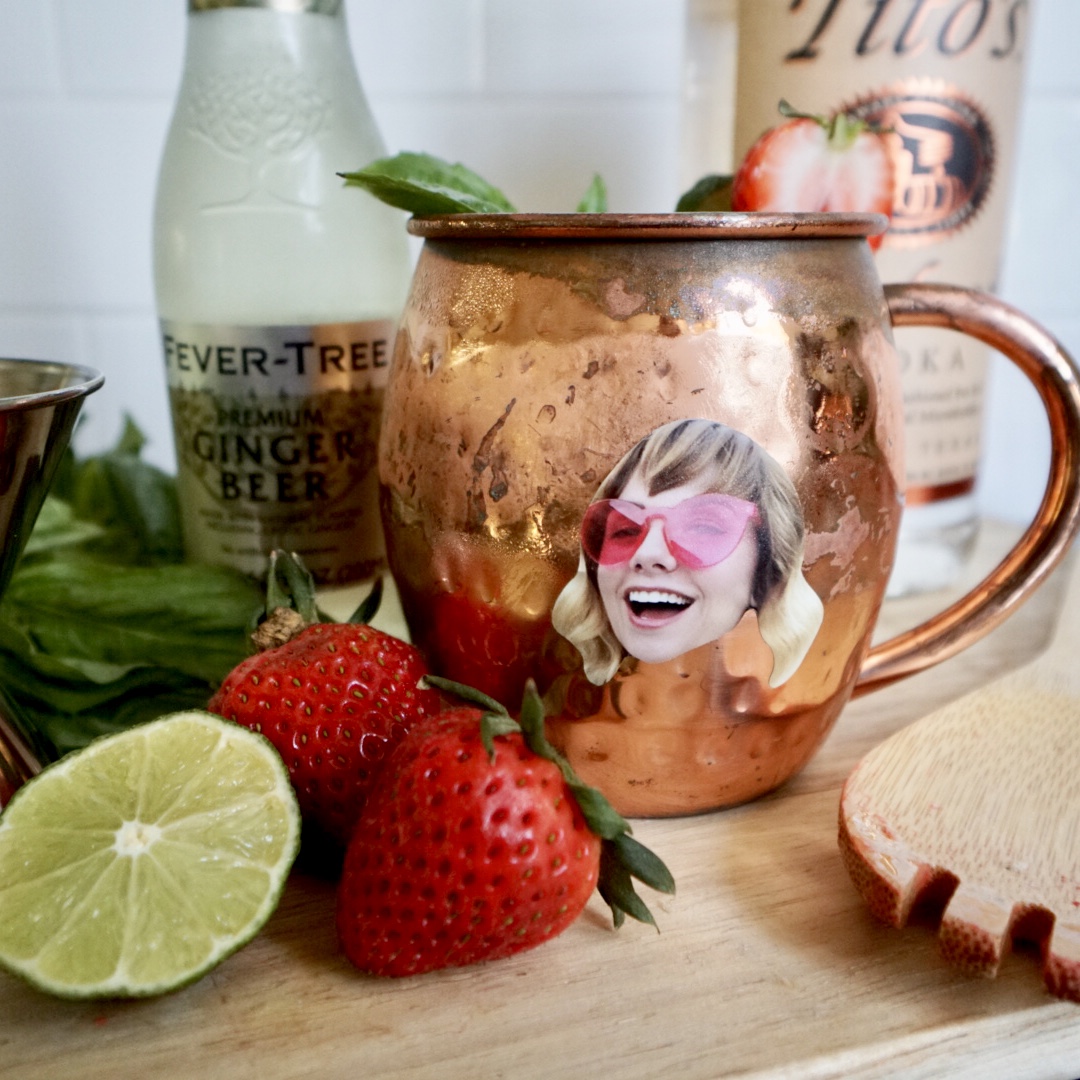 Mules are my personal favorite cocktail so I had to place this one on the top of my list! This one is perfect for summer because it's so refreshing and the strawberries and basil give it some amazing flavor. It's easy to make and only requires a few simple ingredients! I didn't have Smirnoff on hand, but Titos worked perfectly fine :)
STICKERS FOR MULE MUGS: 1.75" Sheet
---
INGREDIENTS (makes 1 serving)
1.5 oz Smirnoff No. 21 Vodka (I used Titos instead as I had it on hand)
4 oz ginger beer (I like the Fever Tree brand!)
4 strawberries muddled
5 basil leaves
Juice of one lime
Ice, and extra strawberries and basil for garnish
INSTRUCTIONS
Place strawberries in a copper mug and muddle until the strawberries have broken down
Add the basil leaves and muddle lightly to release the flavors
Add your vodka, ginger beer, and lime
Top with ice and serve with some extra strawberries and basil for garnish
Recipe adapted from The Home Cook's Kitchen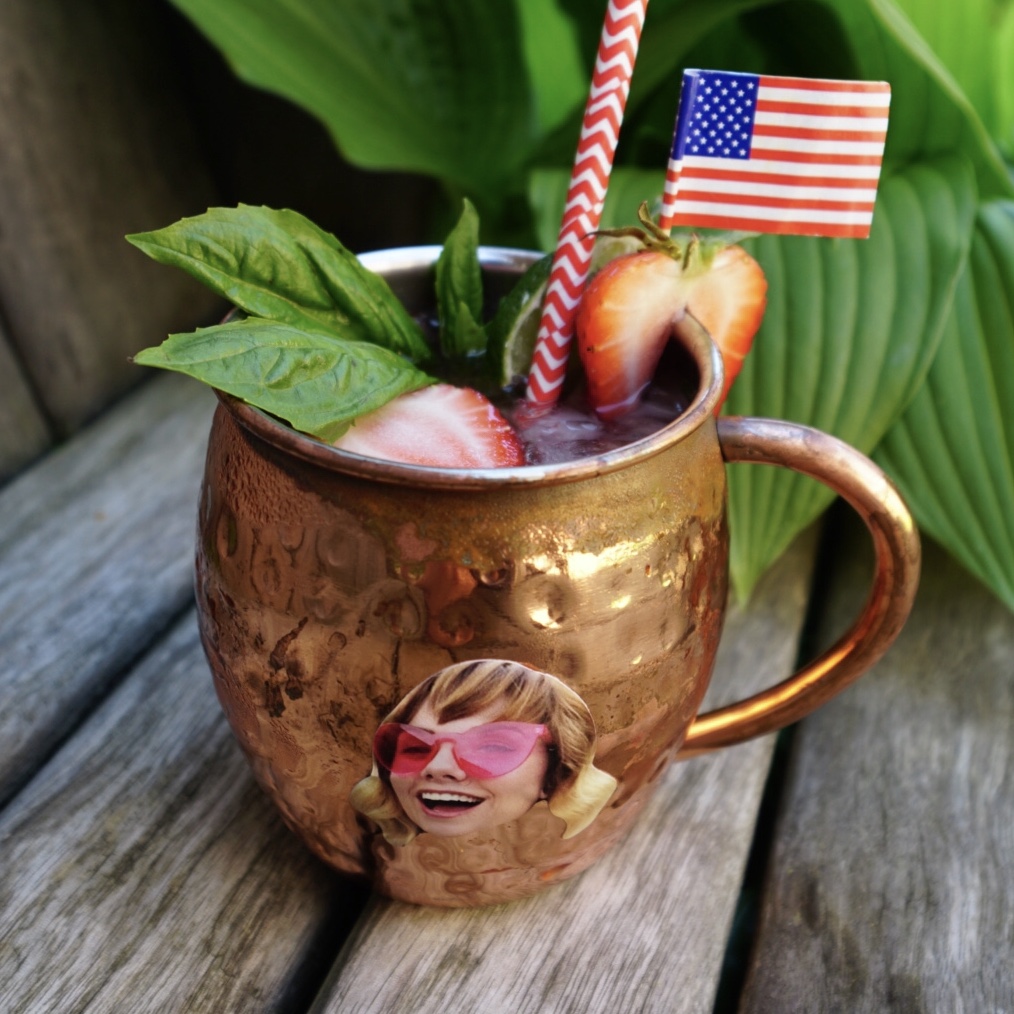 BLUEBERRY MOJITO MOCKTAIL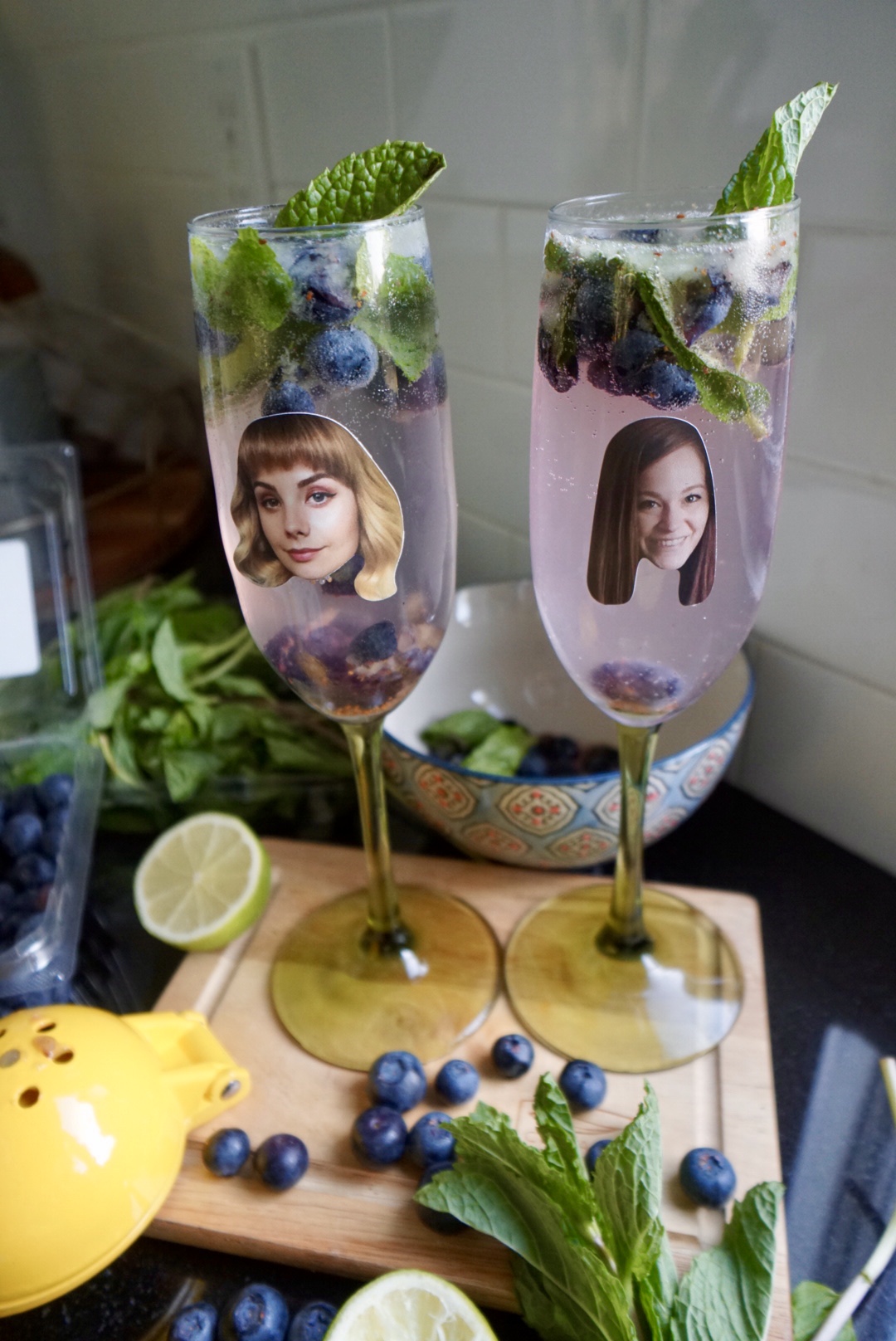 You'll love this drink on a hot spring or summer day! This virgin cocktail combines fresh blueberries, lime, and mint and tastes so refreshing! If you wanted to make this recipe with alcohol, simply replace the water with white rum. This recipe makes one serving in a glass, but I ended up splitting the ingredients between two flutes as they were smaller in size! I also used La Criox lime seltzer in replacement of the club soda as I didn't have any on hand - feel free to adapt these recipes to make them work with what you have :)
STICKERS FOR FLUTES: Duo Sampler Sheet
---
INGREDIENTS (makes 1 serving)
10-12 blueberries
½ of lime squeezed
3-4 mint leaves
2 tbsp sugar
½ cup crushed ice
½ cup club soda/carbonated water
½ cup water
INSTRUCTIONS
Muddle the fresh blueberries and mint leaves together til it's properly mashed and juicy
Add this muddled mix into a tall glass, followed by adding sugar and lime juice. Stir well.
Add crushed ice, water and top with soda.
Recipe adapted from Pepper Delight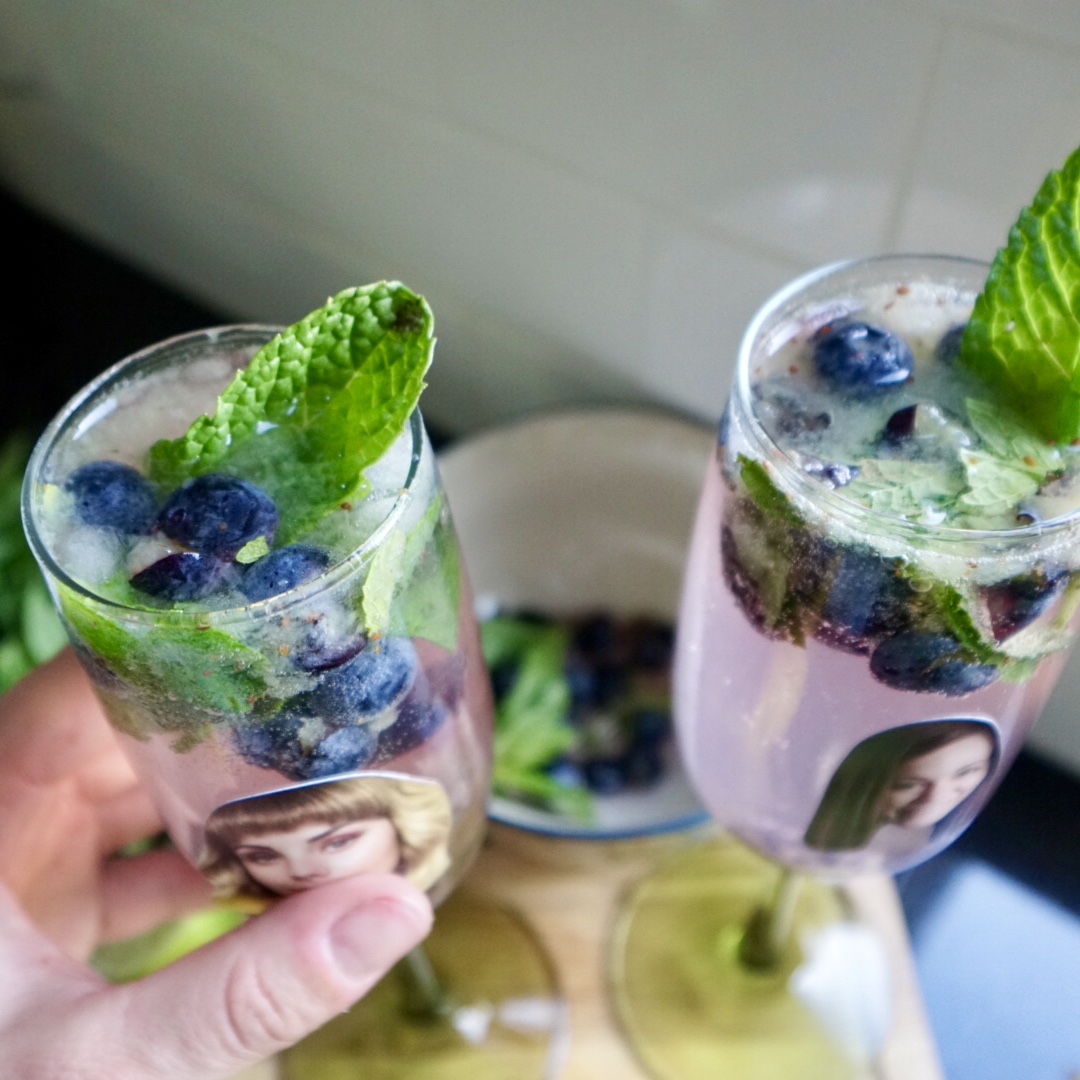 COLIN'S GEORGIA PEACH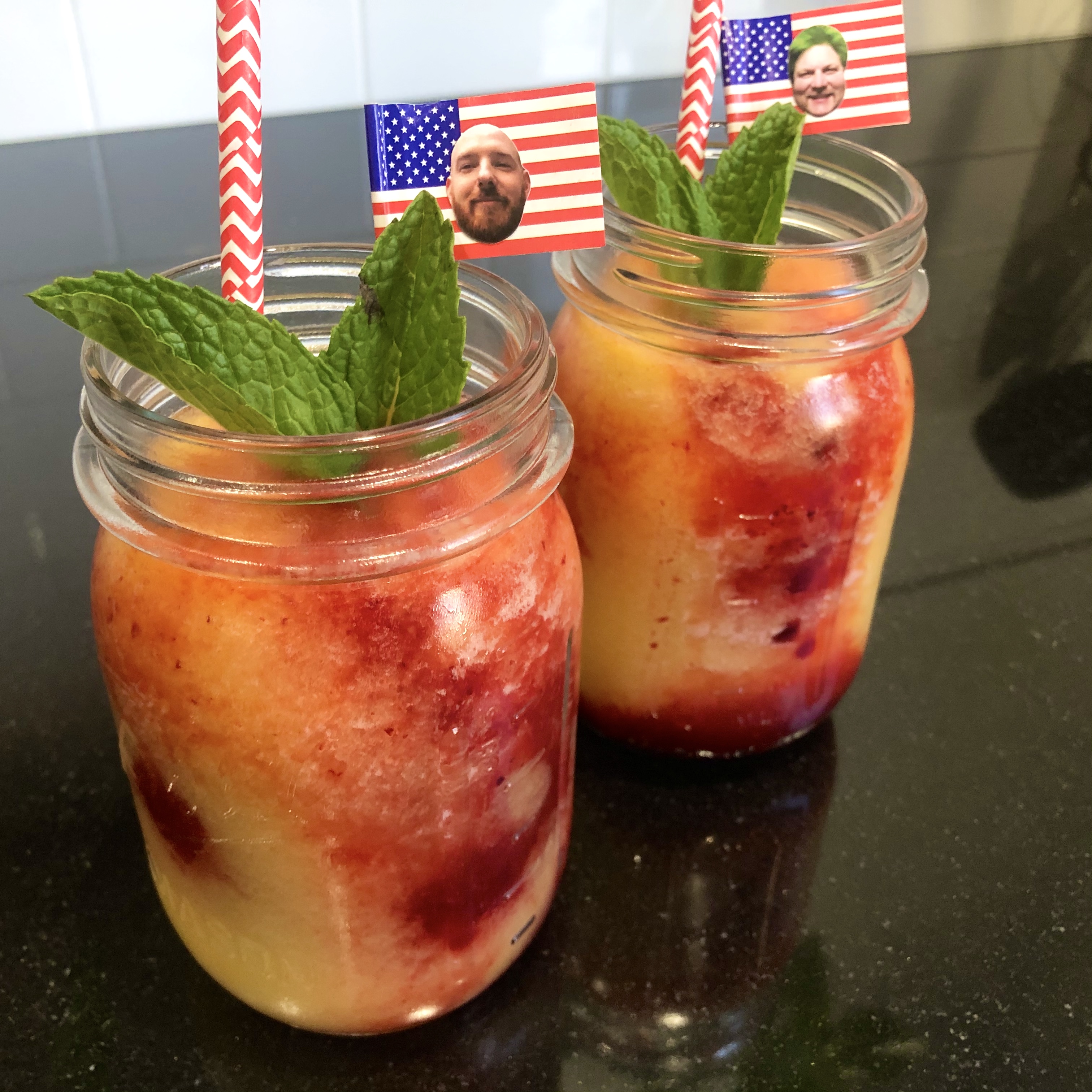 Ahh, the perfect frozen summer cocktail! This is a staple drink in our house and we always have requests for them when we have friends over. Colin and I first had our first Georgia Peach at the Cheesecake Factory, and they were so yummy that he was determined to perfect the recipe at home. After much experimentation, we finally figured out a really great take on this drink!
Feel free to leave out the vodka and schnapps for a non-alcoholic take on this drink!
STICKERS FOR AMERICAN FLAG STIRRERS: .75" Duo Sampler Sheet
---
INGREDIENTS (makes a blender full, about 3-4 servings)
Base:
½ cup Grenadine
½ cup frozen cherries
Body:
½ cup Sky Vodka
1 cup Peach Schnapps
1 cup frozen peaches
2 cups mango nectar
2-3 cups ice
Fresh mint for garnish
INSTRUCTIONS
Make your base first. Combine 1/2 cup frozen cherries and 1/2 cup grenadine to blender and blend until smooth.
Pour mixture to the bottom of the cups you will be serving in, only add about 1/4 cup to each glass.
Store extra cherry mixture in a separate container (if you have extra) and give a quick clean to the blender.
Combine 1/2 cup Sky Vodka, 1 cup Peach Schnapps, 2 cups mango nectar, and about 2-3 cups of ice.
Blend until smooth.
Pour peach mixture slowly in your cup over your cherry base. The two should combine to make a cool "peach-like" effect.
Garnish with a piece of fresh mint.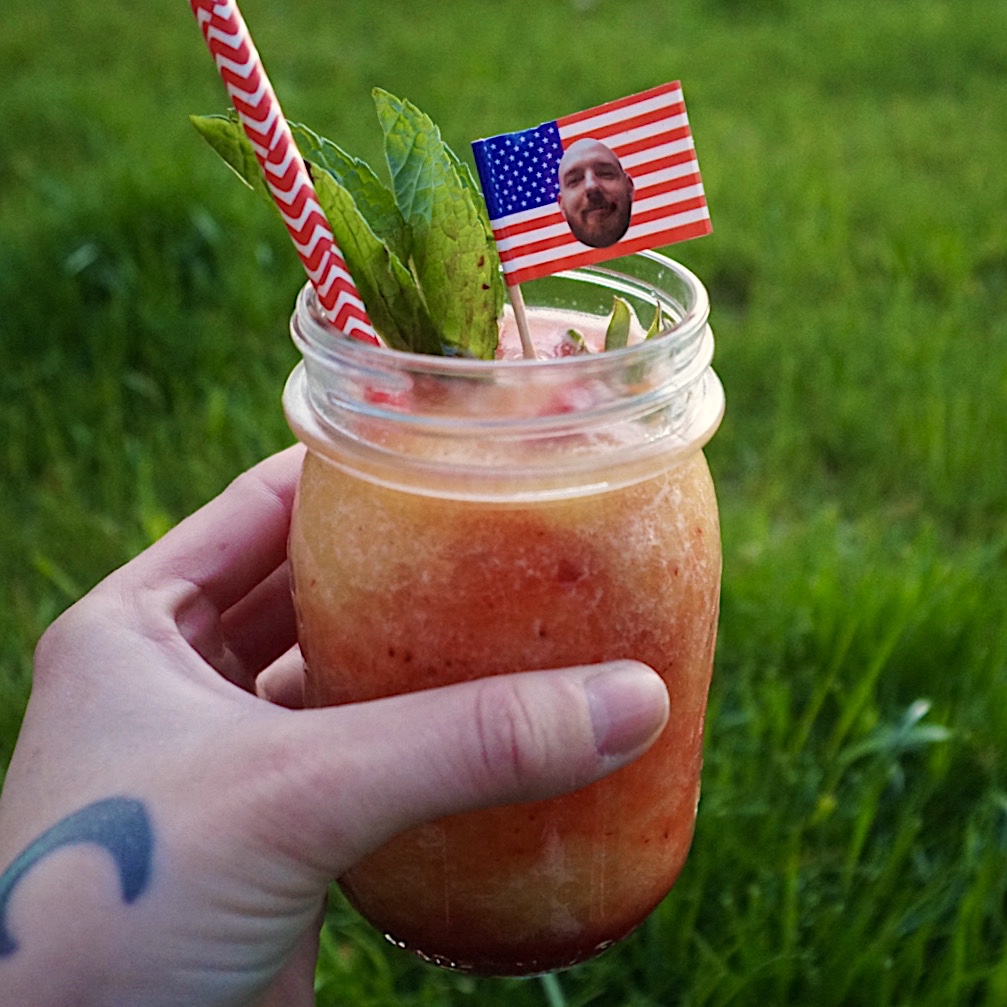 WATERMELON SMASH MOCKTAIL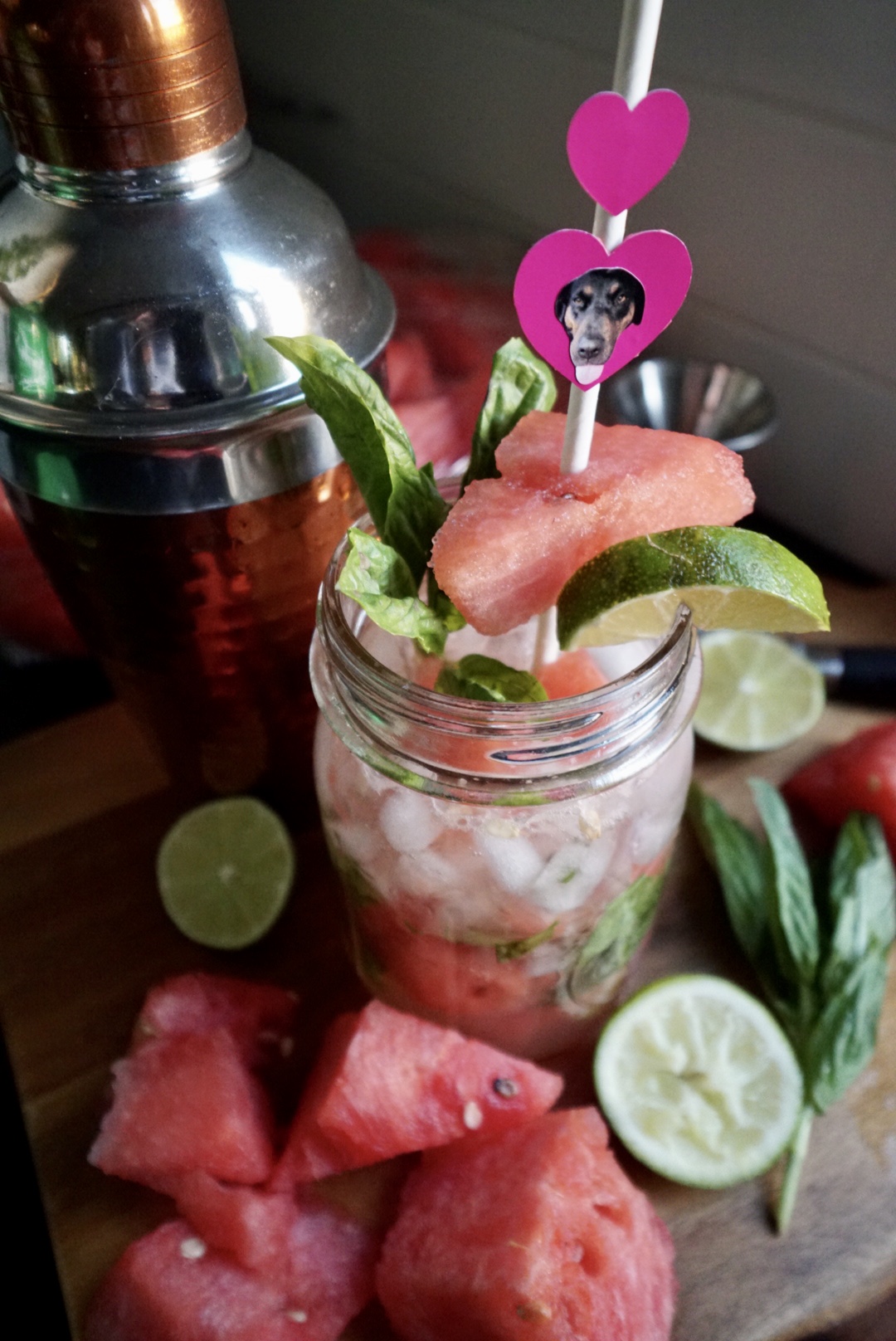 Here's another refreshing mocktail that combines watermelon, basil, and lime and makes a for a perfect backyard-sippin' drink! This one you have the option to muddle the watermelon or use an immersion blender/blender to get a smoother consistency.
STICKERS FOR STRAWS: .75" Sheet
---
INGREDIENTS (makes 1 mason jar serving)
4oz Fever Tree Ginger beer
2 oz Sprite, seltzer, or club soda
½ oz lime juice
½ oz agave syrup
2 pc lime slice
3 pc watermelon
5 leaves fresh basil
1 cup crushed ice
INSTRUCTIONS
Muddle two lime slices at the bottom of your mason jar.
Add watermelon and tear 4 basil leaves, muddle lightly.
Add 2oz of Sprite to the mason jar
In a cocktail mixer add crushed ice, ginger beer, lime juice, and agave syrup. Give it a gook shake to combine.
Pour contents into your mason jar (including ice)
Top off with extra ginger beer if needed
Garnish with a watermelon slice, lime, basil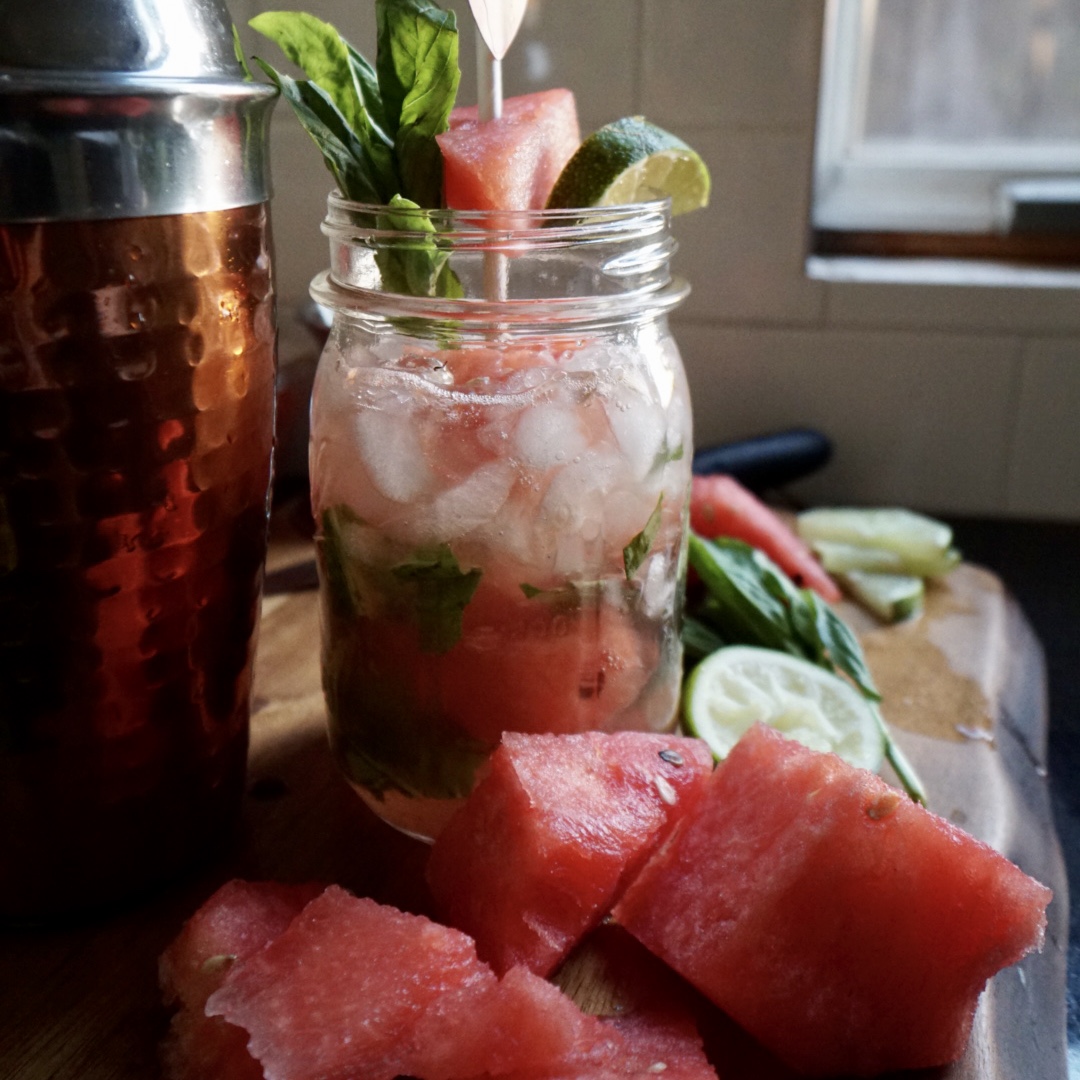 There you have it! We hope you try some of these out for yourself! Be sure to snap and picture and tag us if you do!
Happy Memorial Day Weekend and, as always, Happy Stickering! :)