Stickers for Your New Pet
Posted by Lindsay on Apr 26, 2020
Hello everyone!
I bring HAPPY news during these weird and uncertain times.
Say hello to the newest member of my family...
MEET ORZO!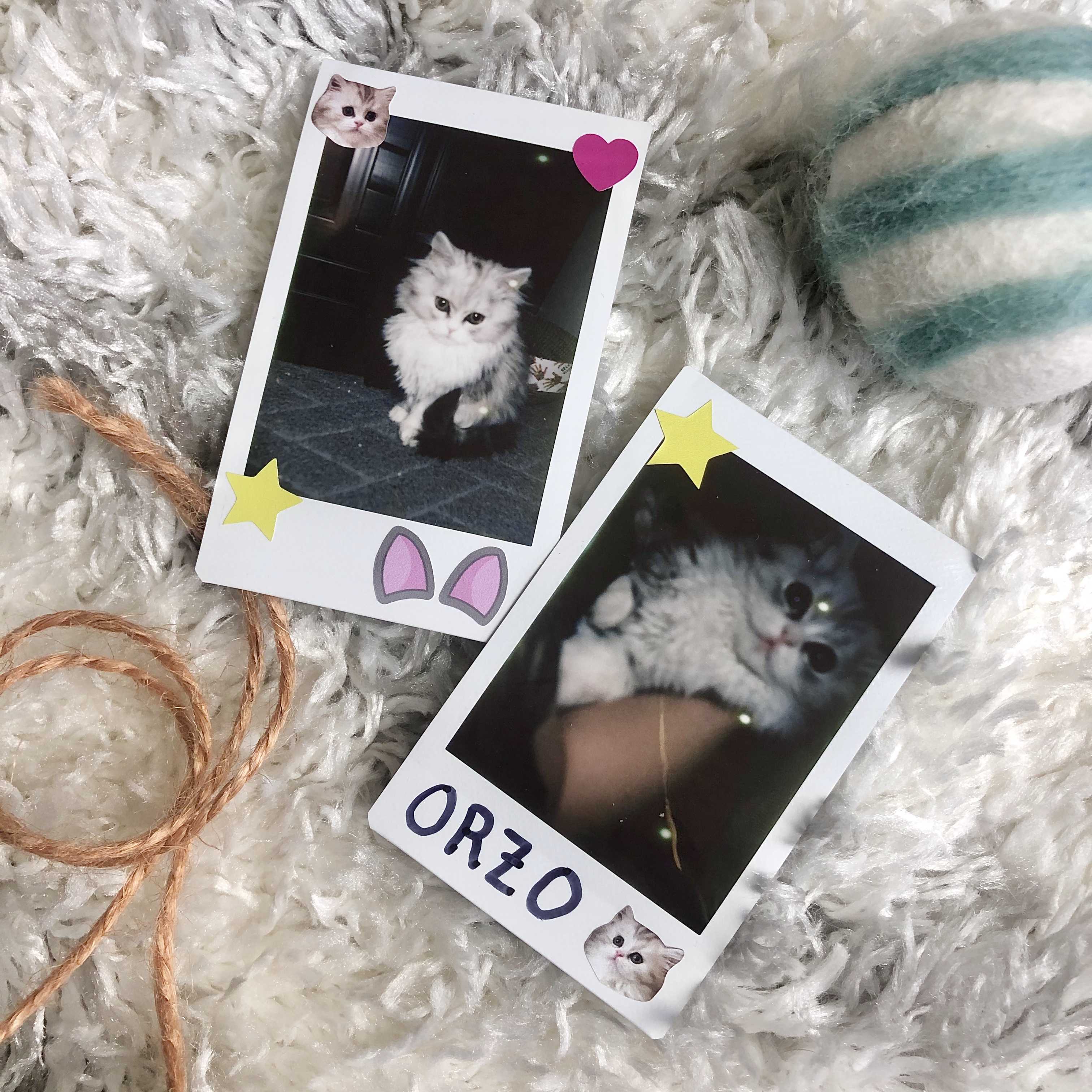 GET TO KNOW HIM:
~ Greets you at the door
~ Loves to snuggle and give kisses on your hands + nose
~ Enjoys video games (Zelda is a favorite - but rather observe than play)
~ Will meow just to let you know he's there (incase you forgot)
~ Weirdly obsessed with Q-Tips
~ Spends free time watching fish tank, occasionally tries to boop the fish in the water~ Secretly an alien and/or wizard
I thought it would be an awesome idea to gather up some ways I used his sticker faces to enhance my crazy cat mom experience and also prep before (and after) his arrival. Hopefully you'll get some fun ideas to try for yourself!
LETS GO! ~
---
FOOD + WATER DISH
First things first - I wanted to add some personality to my little dude's food and water dish before I brought him home. I used my Elite Sheets to stick a different Orzo face on his food and water dish, and then used a combo of both faces on his smaller dish for wet food. It's an added bonus that the stickers are printed with waterproof inks, so I won't need to worry about throwing them in the dishwasher if needed!
~
*STICKER TIP: Give your bowls a nice cleaning and be sure to wipe them completely dry before applying your stickers. Don't stress if you don't get the positioning right the first time around - you can carefully remove them and reapply if needed.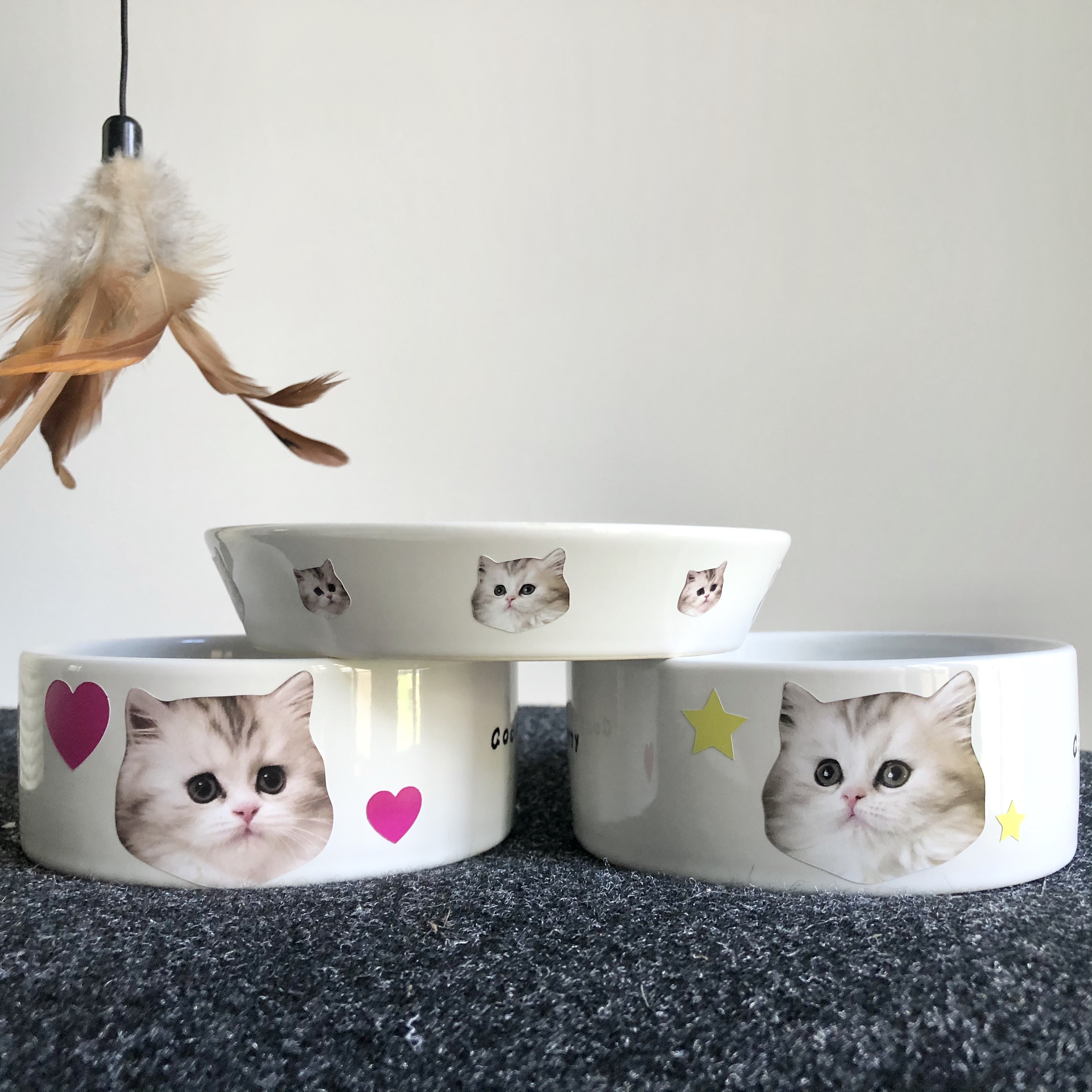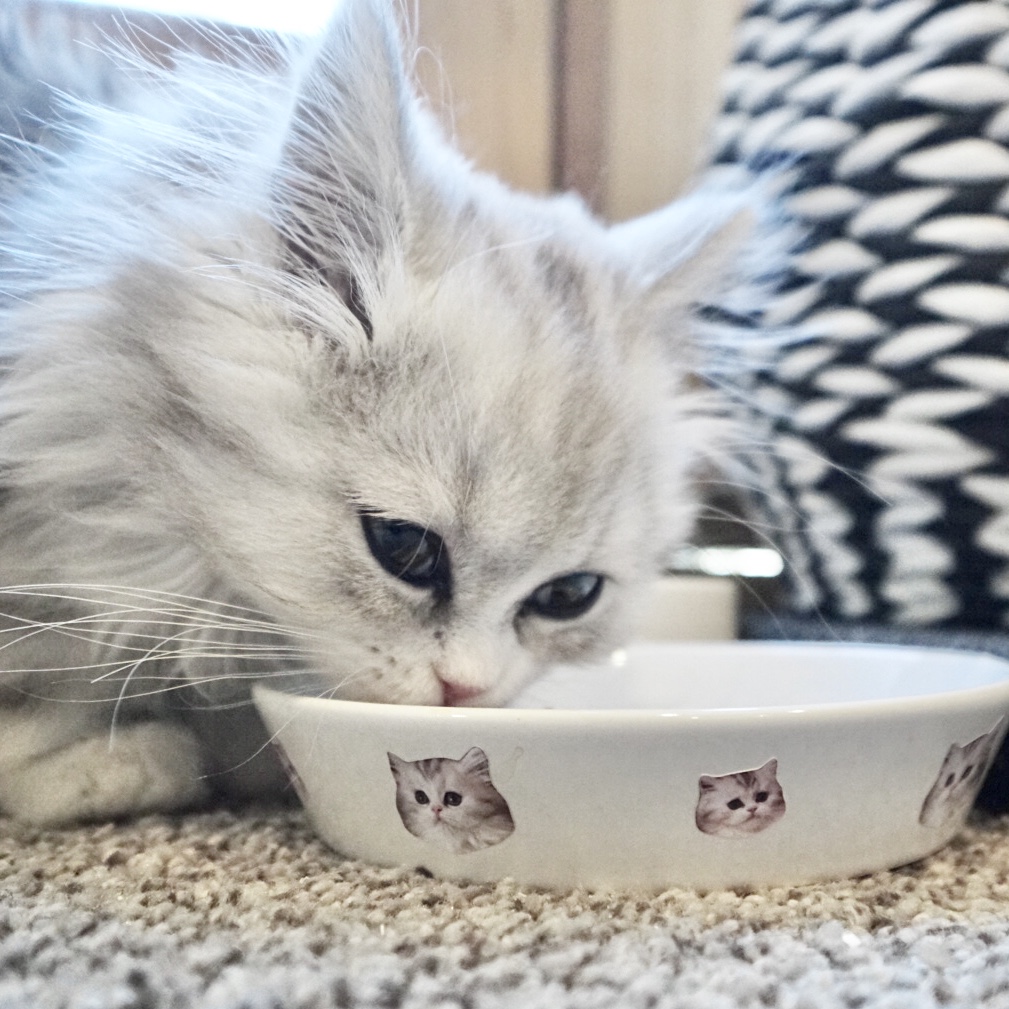 TREAT JAR
I HAD to immortalize his chonk fluff head in sticker form, and what better spot to stick them on than his treat jar? I used a big 3.5" sticker from my Sampler Sheet and it looks hilarious - very fitting to his love for these treats. As you can see he wasted no time sticking his head in there making the most of the photoshoot. Did I mention I'm attempting to train him to give high fives?…pray for me.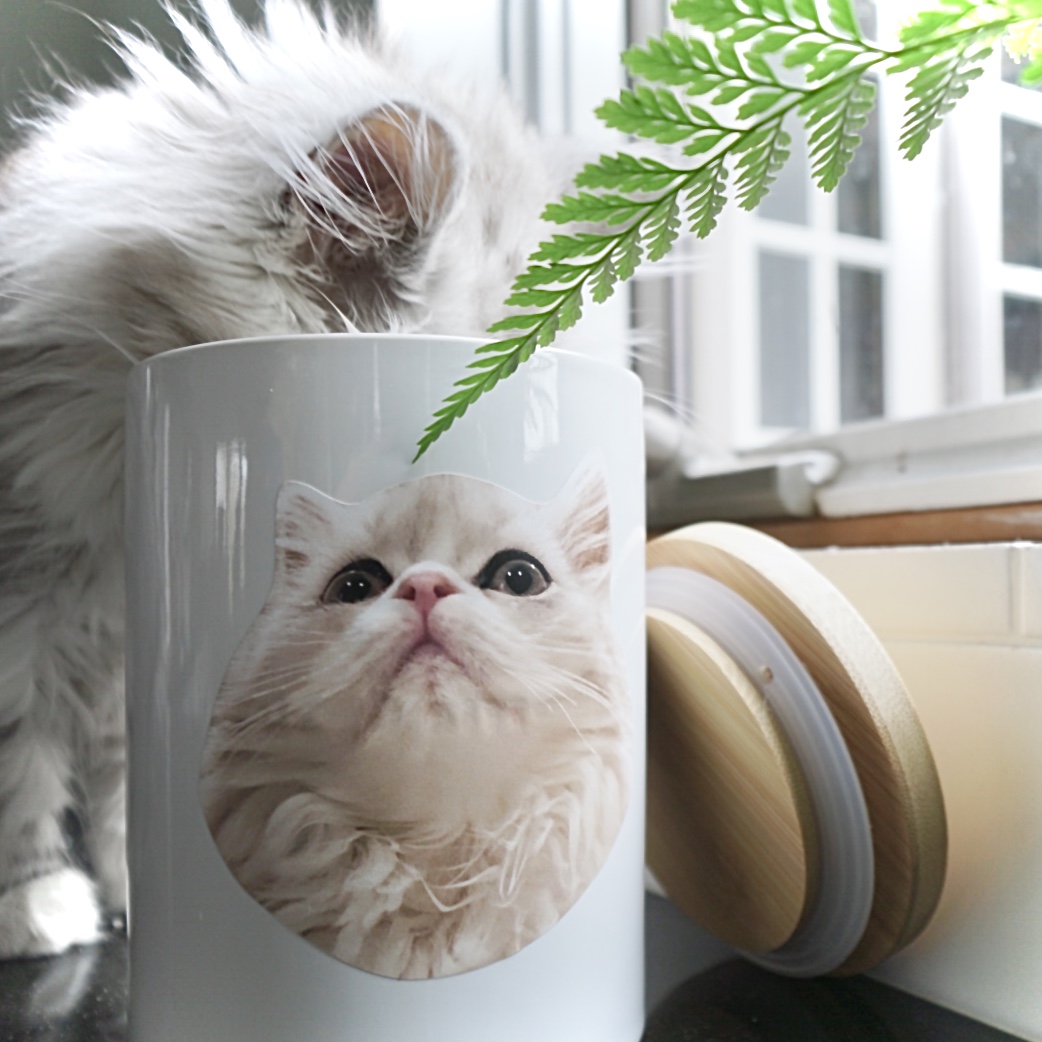 CALENDAR REMINDERS
Nowadays we all usually keep our appointments and events in our phones, but I still love to keep a physical calendar in my office as an extra visual reminder. I used a .75" sticker as a cute way to keep track of his future vet appointments and his birthday (check out the Birthday Accessories pack!).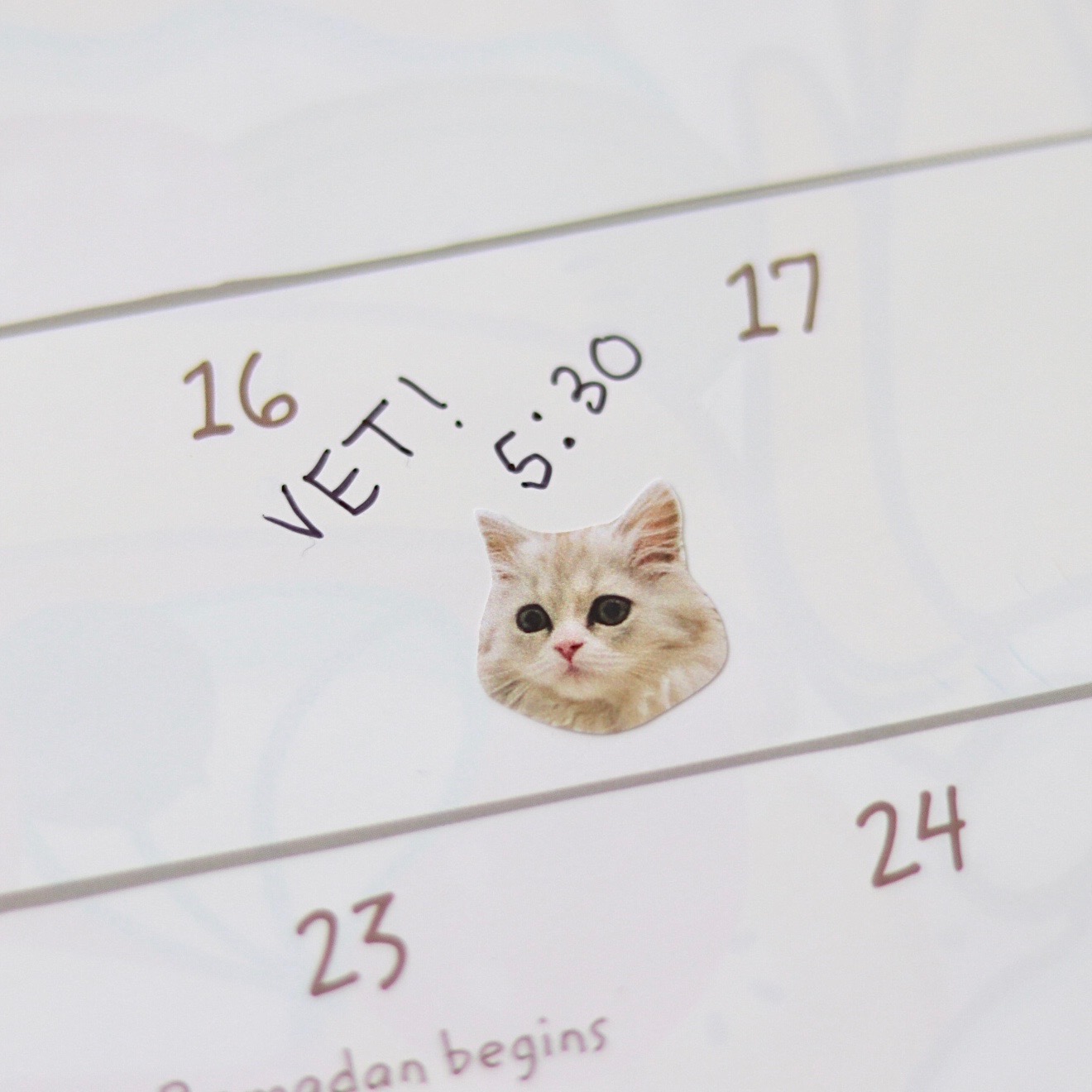 LEASH
If you want to give a go at letting your cat explore the outside world safely, I found this harness and paired it with a small retractable leash (chewy.com) I used two .75" stickers from my Elite Sheets and VOILA!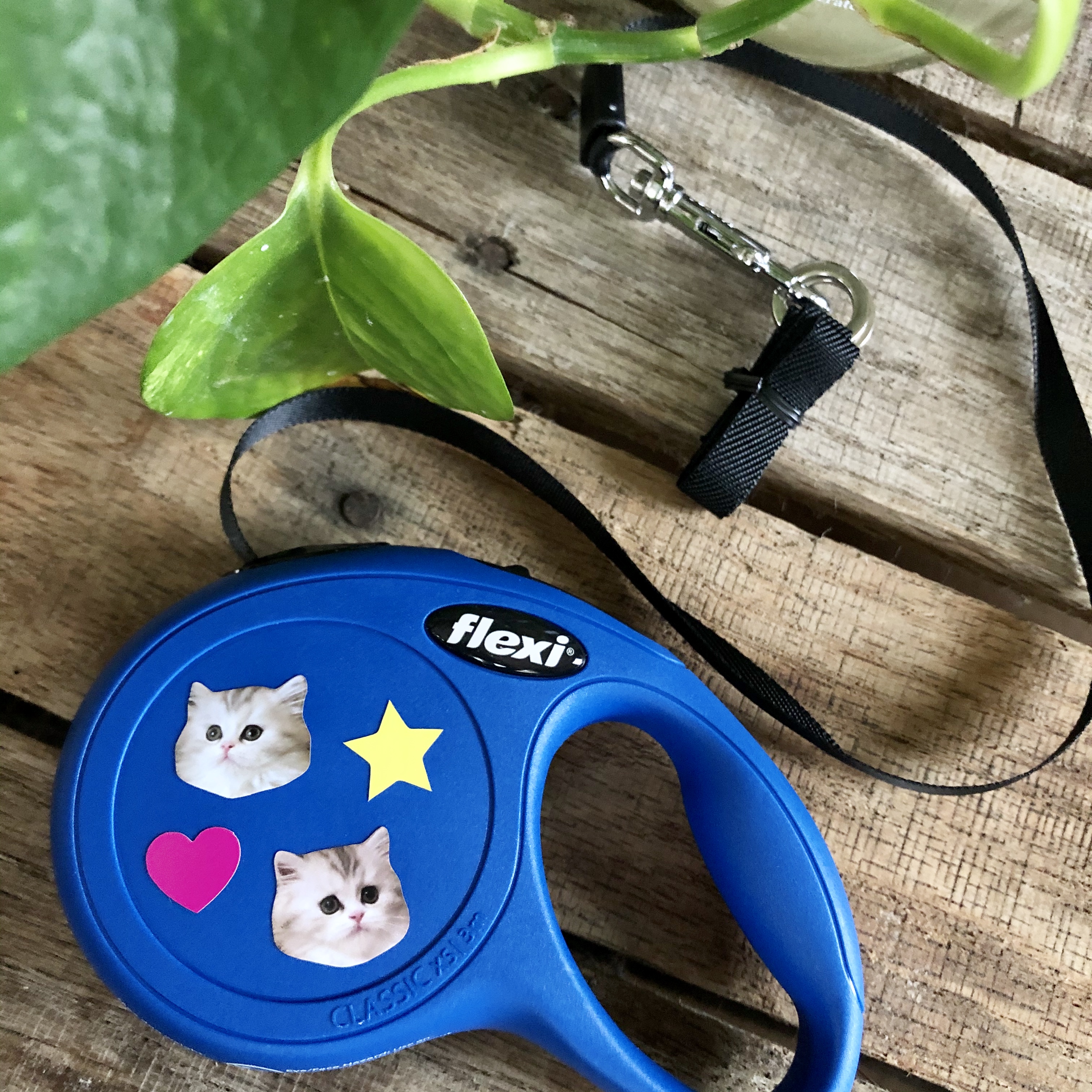 SHOW HIM OFF
If nothing else, what better way to show off Orzo than to stick his face on literally EVERYTHING. My favorite spots? My phone, laptop, car, and sketch books. Sticker faces can be applied to almost any surface, so go crazy and have fun with it!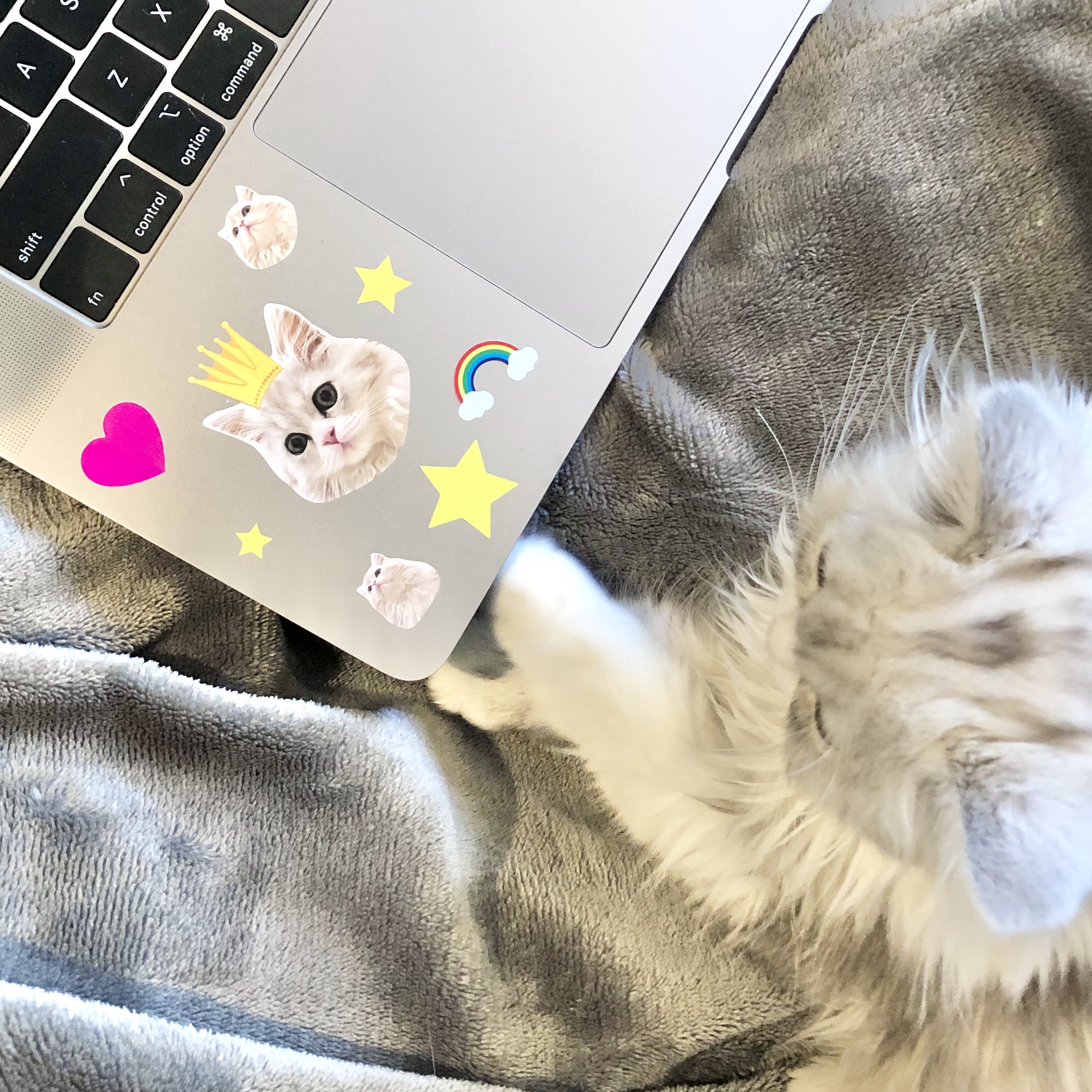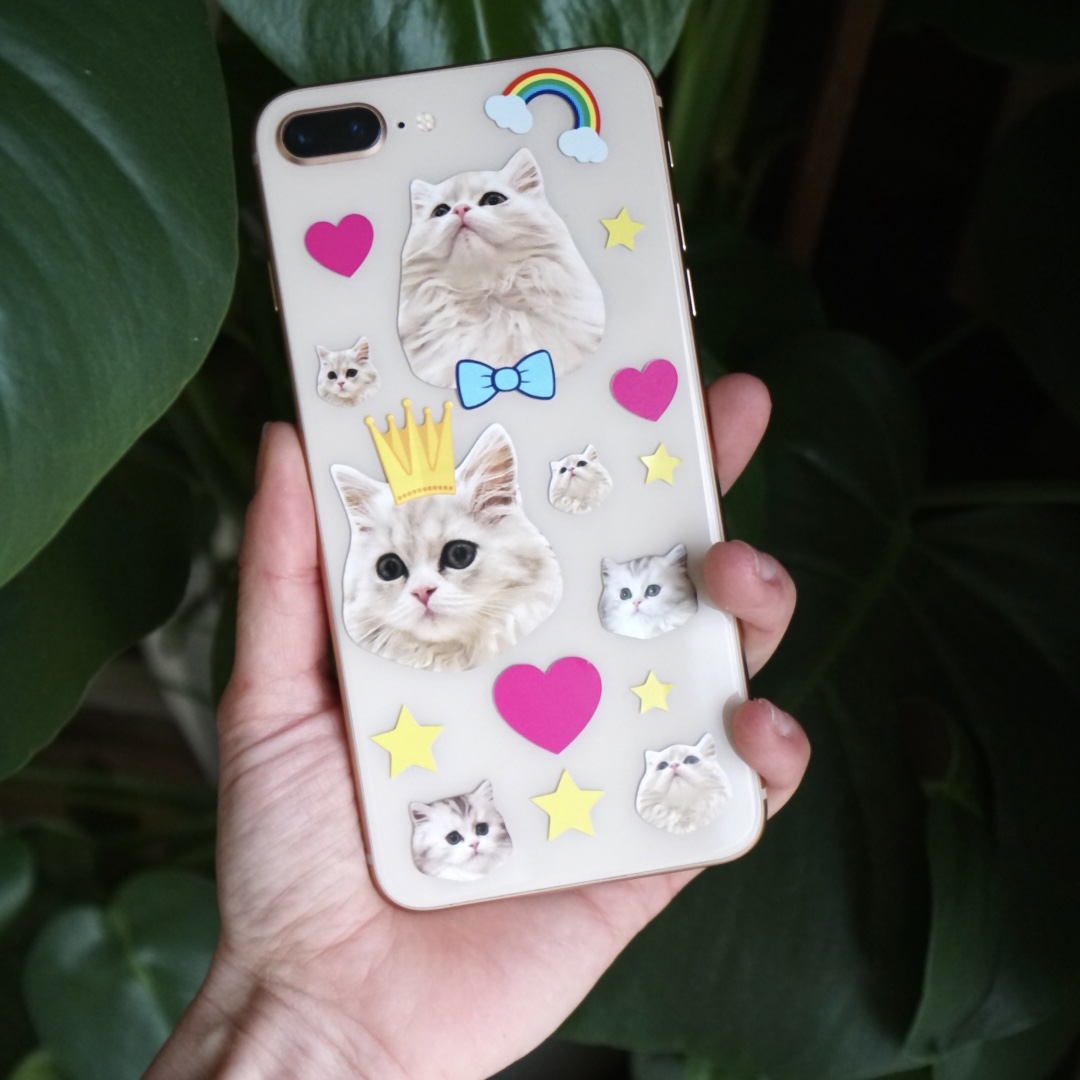 *STICKER TIP: Apply your stickers directly to your phone and use a clear case over them. Your phone goes everywhere with you - in and out of bags, pockets, and hands - so you'll want to protect those stickers from excessive wear. No worries if you ever want to take them off or switch 'em up as they leave no residue behind!
CARRIER CHARMS
I wanted to add some cute flair to Orzo's travel carrier, so I DIYed a cute charm with my leftover sticker faces and some art supplies I found around the house. You can check out this quick and easy DIY in this blog post for some quarantine crafting inspo and try it out yourself!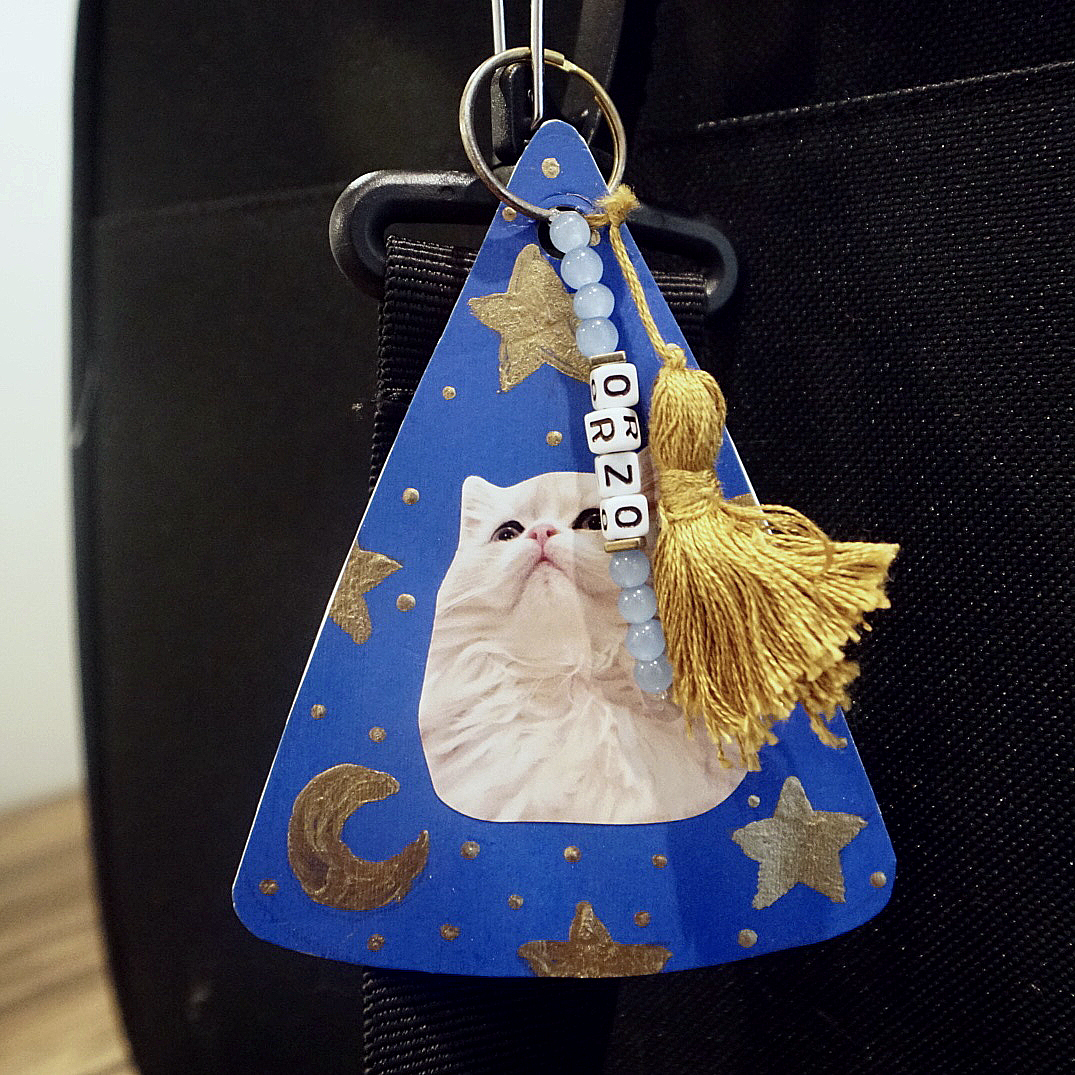 ---
Hope you enjoyed this list! Don't forget to tag #MYSTICKERFACE in your posts -- We always love to see how you guys use your stickers. Happy stickering :)
~
Let's spread some joy together, we all could use some right now. Stay safe and healthy out there!