Graduation Cap DIY
Posted by April on May 17, 2019

Hey guys!
Graduation season is here and we want to help you stand out from the rest! This graduation cap DIY has lettering illustrated by our friend Becca Line (@letterbyline) and it's free for you to print out and use for your big day!
Materials
8.5" x 11" paper
Spray Glue
Hire Me printable
1.75" Sticker Sheet
0.75" Sticker Sheet
Optional heart & star stickers
Step 1
Download our Hire Me lettering and print it out on 8.5" x 11" paper.
Step 2
Carefully cut the lettering out with scissors or an x-acto knife.
Step 3
Place the lettering on your cap using spray glue and have fun decorating with your sticker faces!
Step 4
Rock graduation!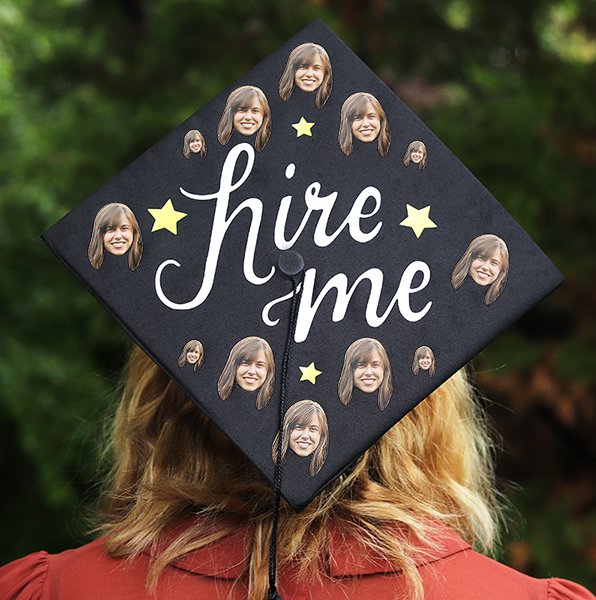 Cheers,